---
Stefanie Nelson
Dancegroup
–

Expressing movement via inspired geometry.
Stefanie Nelson Dancegroup (SND) is a New York City based contemporary dance company focused on making collaborative original pieces. To mark its 20th Anniversary, SND needed a brand refresh to reflect what the company had evolved into. Our challenge was to make an identity that amplified the "awkward, untamed and edgy" nature of her works while without distracting from the visuals of her performances.

Studio
Gretel

Year
2019


Credits
Greg Hahn, Dana Hannigan, Emilie Shane, Carlos Bocai, and Quiang Jogo Wang

Awards
D&AD Wood Pencil Winner (2020)


[Logo Animation]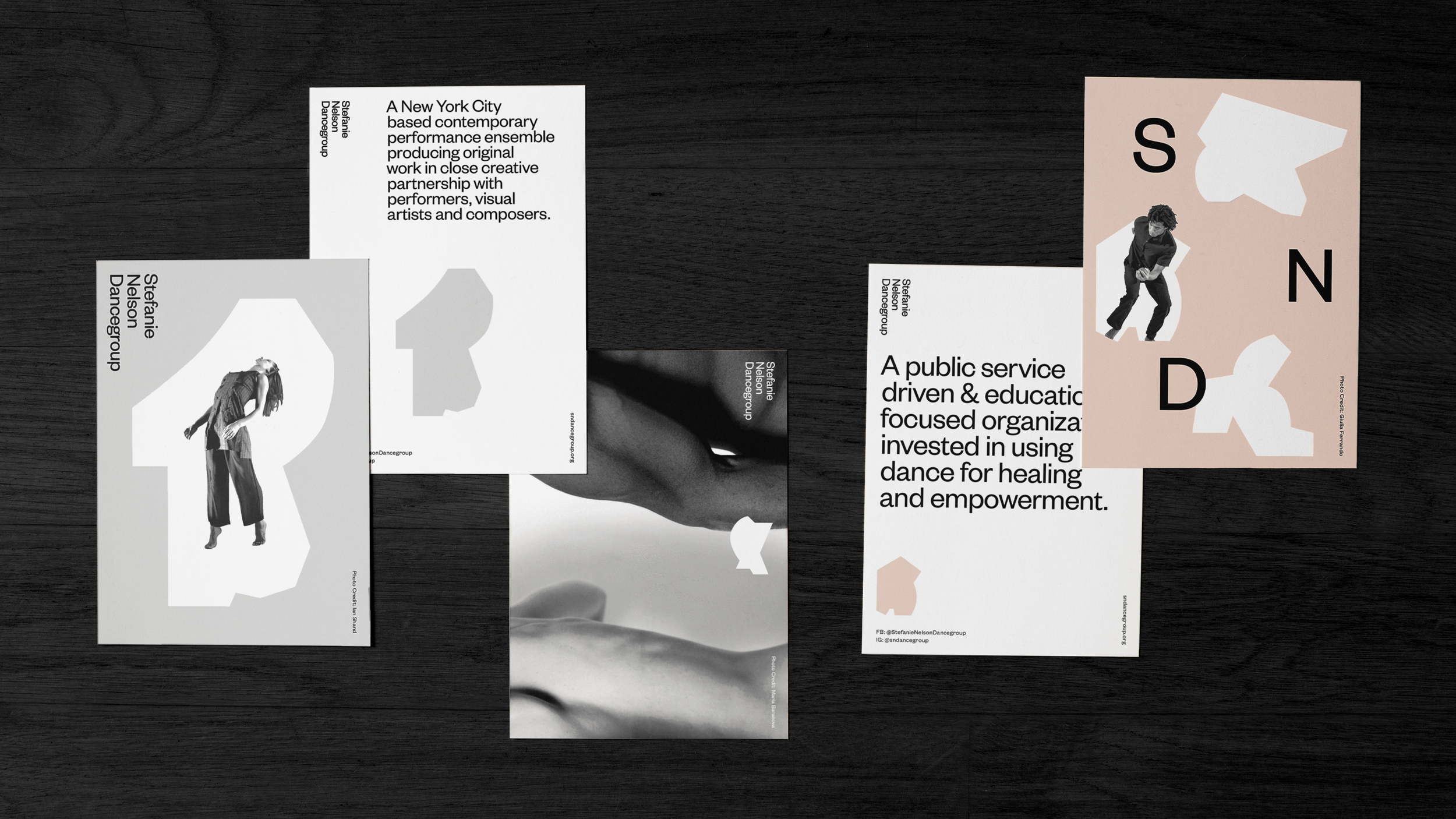 ---
Dance Italia

Dance Italia is an international summer educational subsidiary of SND, founded in 2011. The core visuals are still consistent with its parent brand but by outlining our forms it allows for more playful and dynamic applications.